The Interfaith Volunteer Project Against Hunger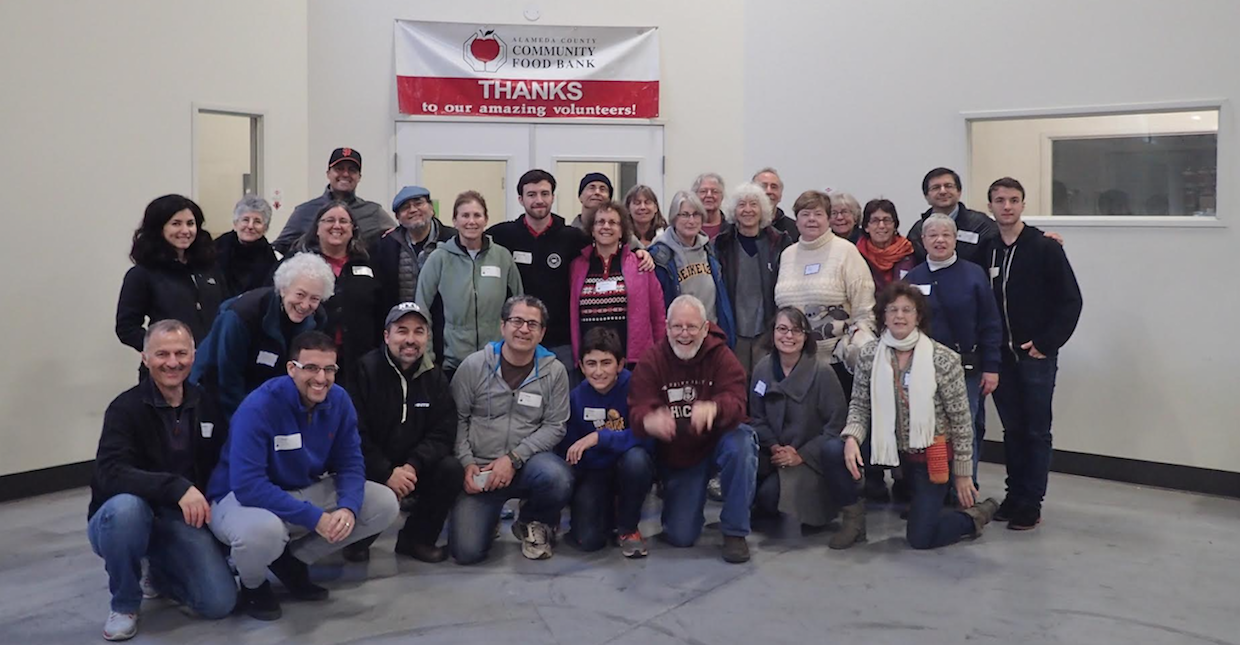 ICCNC: The Faith Trio, an alliance of Kehilla Community Synagogue, Montclair Presbyterian Church and the Islamic Cultural Center of Northern California, is organizing an interfaith volunteer project against hunger in Oakland on Friday, December 29, 2017 at the Alameda County Community Food Bank (ACCFB). We invite you to join in. We will volunteer for three hours doing tasks such as bagging fruit for distribution.
This is a fun volunteer activity and the facility is clean, pleasant and well organized. This work is more important now than ever as many people in our community struggle with hunger and ACCFB does an excellent job in assisting them. 
Standing for up to an hour at a time is required for most of the volunteer jobs, but otherwise it is fairly easy physically. 
Date: Friday, December 29, 2017
Volunteers need to wear comfortable warm clothes and closed-toed shoes. Please arrive at
8:20 am
to register and get oriented. This is a great family activity, so please sign up along with your teens, your college students at home on break, or anyone else you wish!
We have been doing similar interfaith volunteering at the end of December each year since 2013 at ACCFB and each time has been very successful. The photo below is from 2015. Here are photos from 2016 
https://www.smugmug.com/gallery/n-TDSgbW/
Please let me know by 
Friday, December 22

, if you can join us to
 work at ACCFB on December 29, 2017.